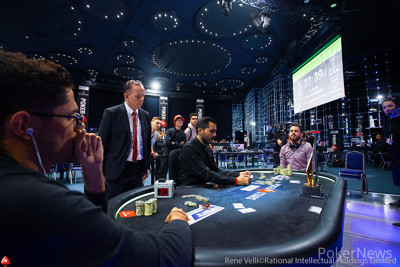 The players returned from break and it appeared that Benjamin Pollak proposed a deal.
"Come on," said Pollak. "I have more chips than you."
Pollak is ahead by 180,000 chips (1.5 big blinds).
"Let's just do an even chop," continued Pollak.
"I have to take the full break then," replied Koray Aldemir. "To ask."
"Ask who?" said Pollak.
"Someone who has a piece," replied Aldemir.
The pair now appear to be taking an extended break