The 2014 WSOP's incarnation of the $50,000 Poker Players Championship is underway, but prior to its start PokerNews put together a list of players to look out for as things get up and running. The original list, which can be viewed here, is comprised of eight players, but here we're only going to examine five of them (courtesy of Marty Derbyshire), all of whom are currently in the field.
Alexandre Luneau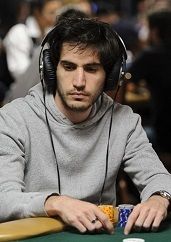 After final tabling three different Stud events in the lead up, Brit Matthew Ashton won this event one year ago. But the player he's got his eye on coming into this year's Poker Players Championship is France's Alexandre Luneau.
"One player who hasn't played in Vegas the last couple of years but decided to come this year is Alexandre Luneau, who is one of the very best all around players there is," Ashton told PokerNews. "He's one of the biggest mixed game winners online and has had a couple of results this year already."
Luneau had three WSOP cashes on his resume prior to this year, but none since 2011. If the start of the 2014 WSOP is any indication of his mixed-game prowess, it appears Luneau is ready for big things. Since returning to Las Vegas this summer, he's already booked a fifth-place finish in the $1,500 Limit Omaha Hi/Lo for $58,769 and an eighth-place run in the $10,000 Limit 2-7 Triple Draw for $38,961.
Marco Johnson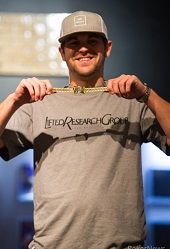 Marco Johnson had finished runner-up in World Series events an amazing three times before finally winning a bracelet in the $2,500 Limit Hold'em Six-Handed event last year.
In all, he's booked 26 cashes at the WSOP for $1,416,204 and his record reads like a list of poker variants available on the World Series felt. He's earned money in everything from eight-game to H.O.R.S.E. and has built a reputation as one of the best high-stakes mixed-game cash players in the Las Vegas scene.
In fact, Johnson booked his second cash of the 2014 WSOP Saturday, bubbling the final table of the $1,500 Dealers Choice Six-Handed event, finishing seventh in a tournament that featured 16 variations of poker, including two that had never been played at the WSOP before.
"He's a very strong, very good player and he knows how to play all the games," said Baker.
Paul Volpe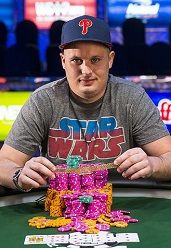 Ashton believes many players overrate the importance of ability in the limit games compared to the big bet games in the tournament.
"The no-limit hold'em plays really big with the size of the antes and some of the older players play very weak tight in both no-limit hold'em and pot-limit Omaha thinking they can make up for it with their edge in limit games," he said. "I think that idea is overrated. I would take the skilled big bet player who is competent in the limit games over the specialist limit player playing scared in the big bet."
With that idea in mind, Ashton says he likes the chances of a player like Paul Volpe. Volpe won his first bracelet earlier this year in the $10,000 No-Limit 2-7 Draw Lowball event, beating Daniel Negreanu heads-up and a final table full of multiple bracelet winners. He also has career live tournament earnings of $2,719,461, and if you're looking for no-limit hold'em chops, Volpe proved he has them with an amazing run in early 2013 that included two World Poker Tour final table appearances in a row at the L.A. Poker Classic and Bay 101 Shooting Stars.
The Brothers Mizrachi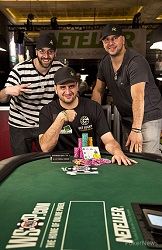 After winning the $50,000 Poker Players Championship in both 2010 and 2012, Michael Mizrachi would have to be considered a favorite in the event year in, year out. But he doesn't really see it that way.
"It's a tournament," he said. "There are so many favorites; you just have to get lucky in critical spots."
But if the three-time WSOP bracelet winner and Main Event finalist with 35 cashes worth a whopping $6,931,580 at the WSOP had to pick a favorite to do well in the Poker Players Championship, it would have to be his closest comrade in the poker world: His brother Robert Mizrachi.
Not only did Robert Mizrachi finish fifth to Michael in the inaugural $50k Poker Players Championship back in 2010, but Saturday he closed out the warm-up to this year's event, winning the bracelet in the first ever Dealer's Choice 16-game event.
"Rob plays all the games really well," Michael said. "If I have to pick someone to win a tournament it'll always be Robert, especially in the mixed games."
No matter how you slice it, at least one player with the last name Mizrachi is going to be one to watch in this year's $50k Poker Players Championship – possibly both.